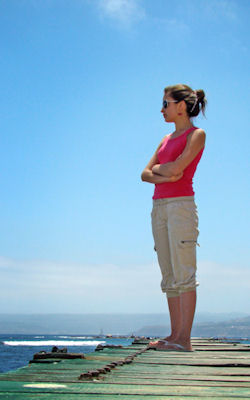 Making a decision about your eyewear goes beyond good vision and makes a statement about who you are. Your decision affects how you see and also how you want to be seen by others. But with so many different styles to choose from, getting the right look for your face and your lifestyle can be overwhelming.
Our staff will help you find the best fit for your specific needs and explain how different lenses and frames will impact your vision. They will help you narrow down your choices so you can find the look, fit and functionality you want from your eyewear.
Eyeglasses give you much more than a way to see clearly. Our high-quality frames, from leading American and European fashion designers, will also express your unique style and personality. From chic and classic to bold and artsy, at our eye care clinic in Southport, NC we have it all! We stock a collection of designer frames in a range of materials, including colorful plastics, titanium and other premium metals, stainless steel and rimless fashions.
Our optical staff will help you choose the ideal pair of frames for your visual needs. New clients and all our current patients are welcome to visit Perceptions Eye Health And Wellness with their current prescription – no appointment necessary.